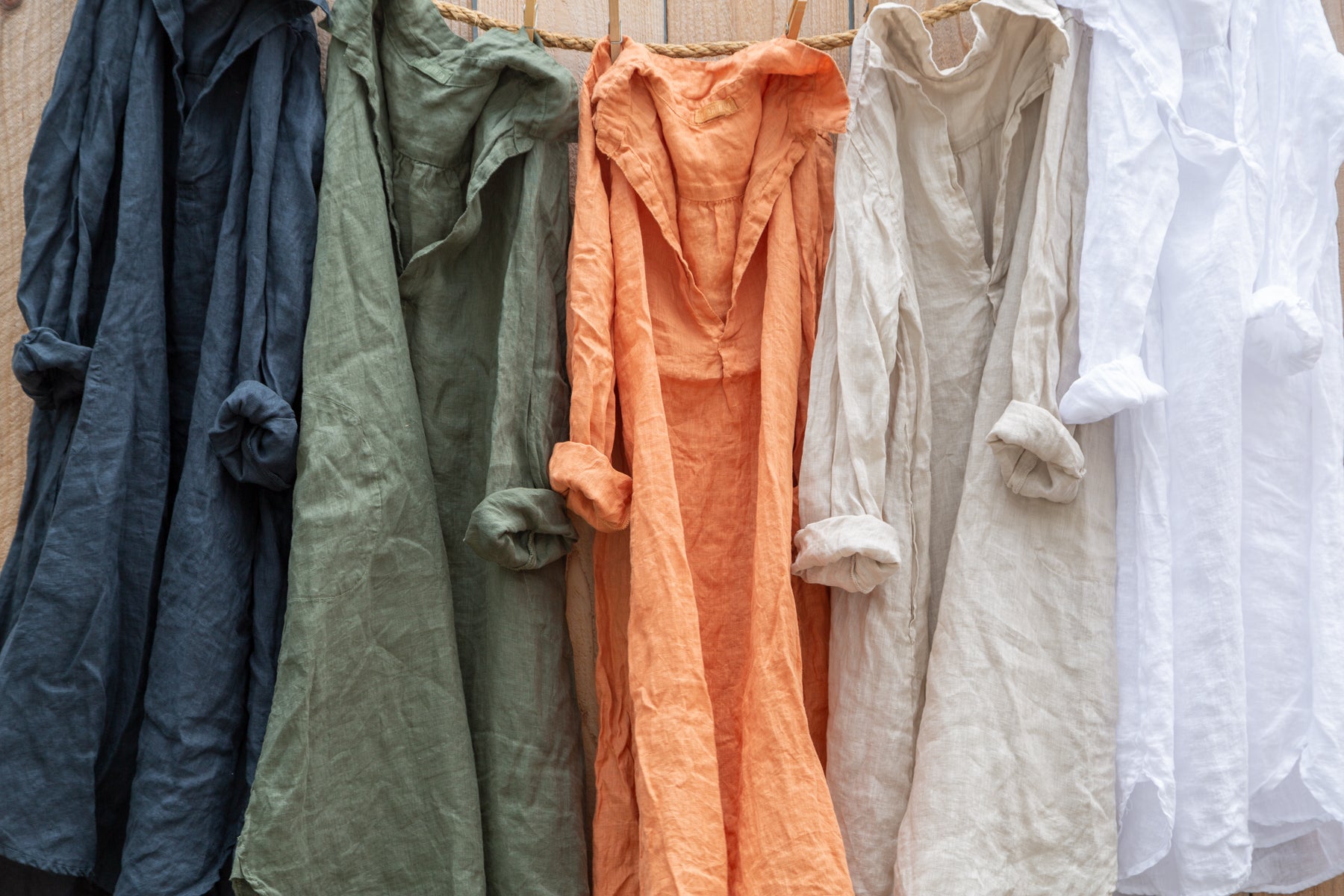 Linen
A fine, lightweight Handkerchief linen.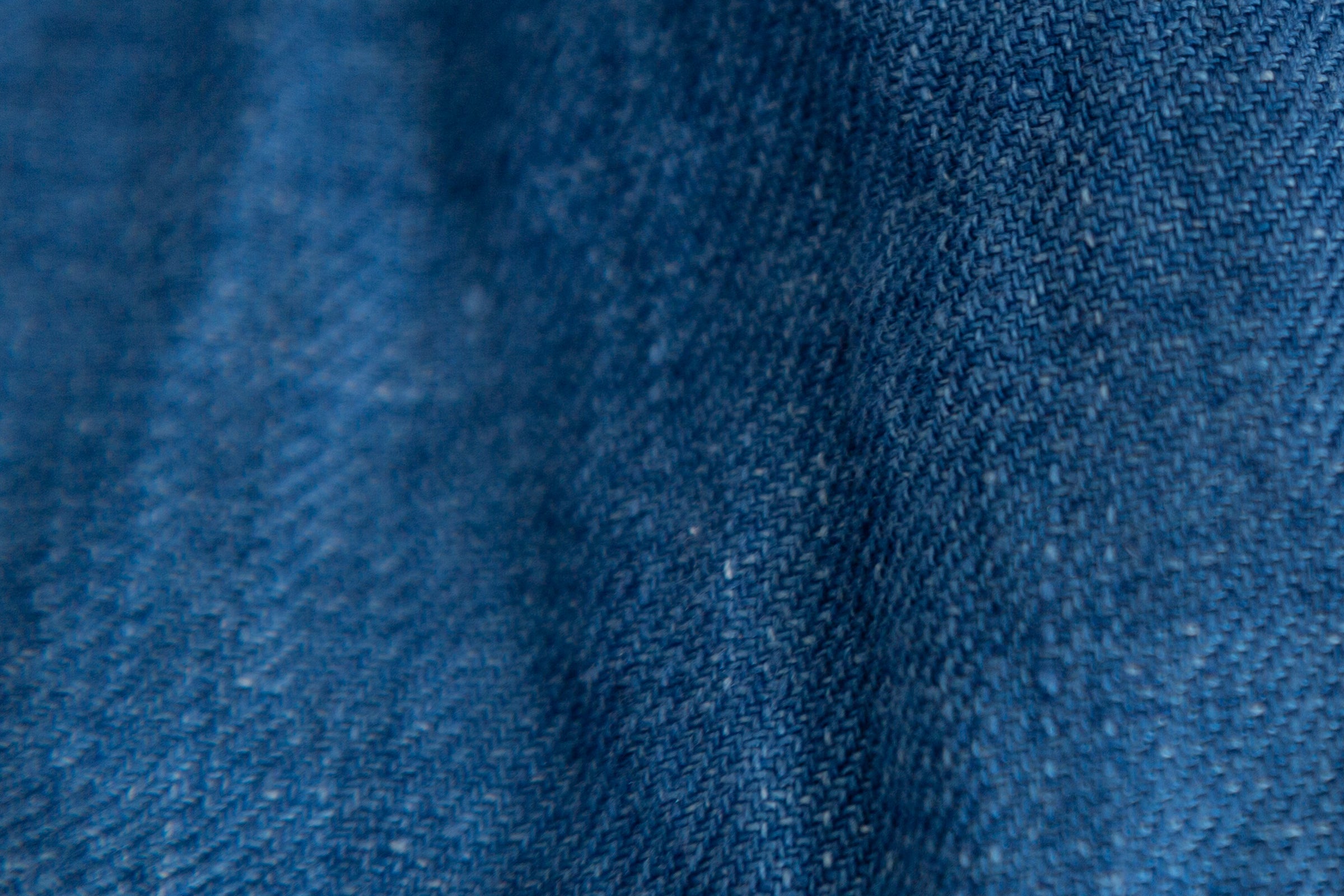 Indigo Twill Linen
A yarn-dyed indigo linen in a medium weight that has been washed and bleached for this Spring collection.
Yarn Dyed Linen
Yarn dye is a weaving process, in which weaves pre-dyed yarn into our unique designs and patterns.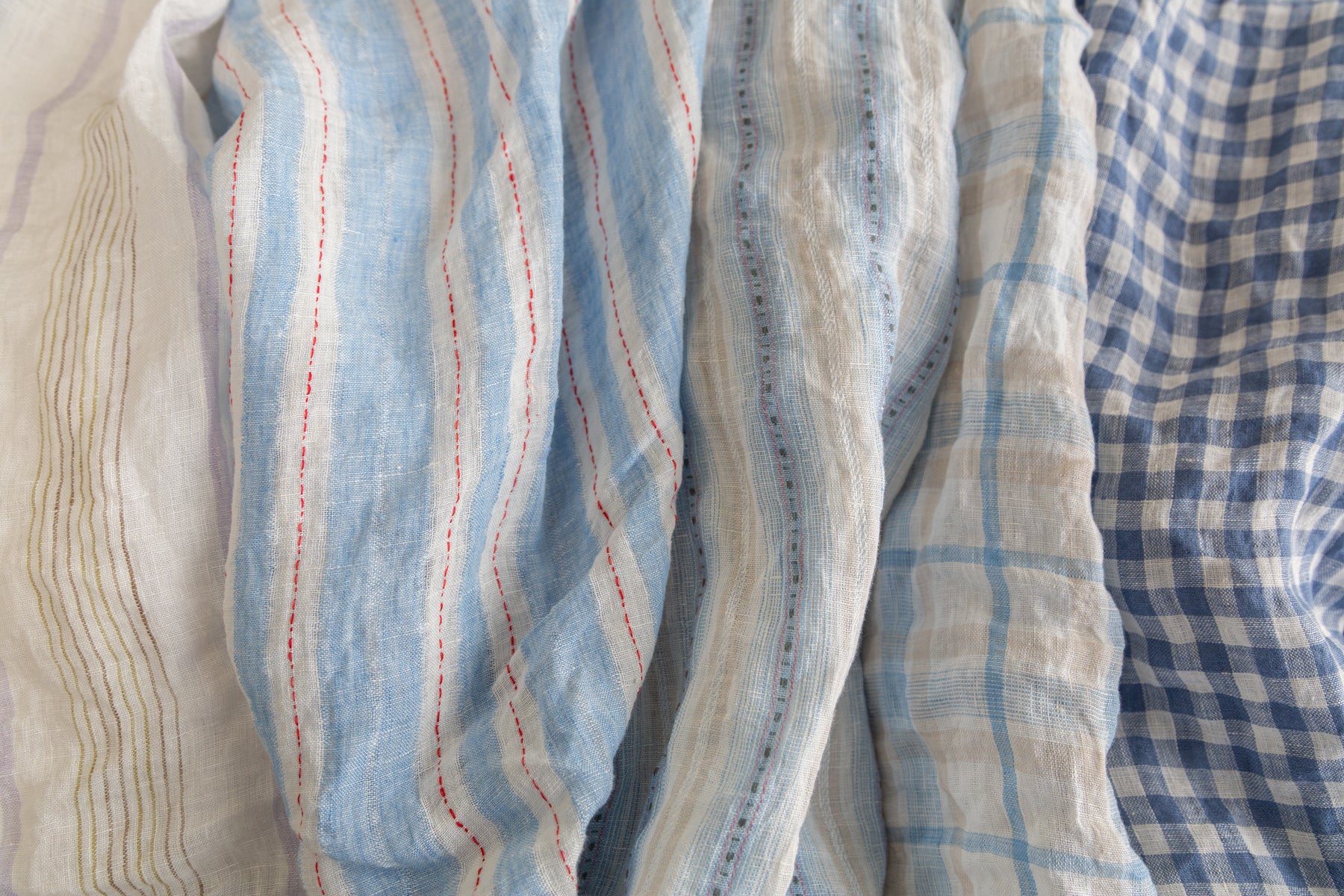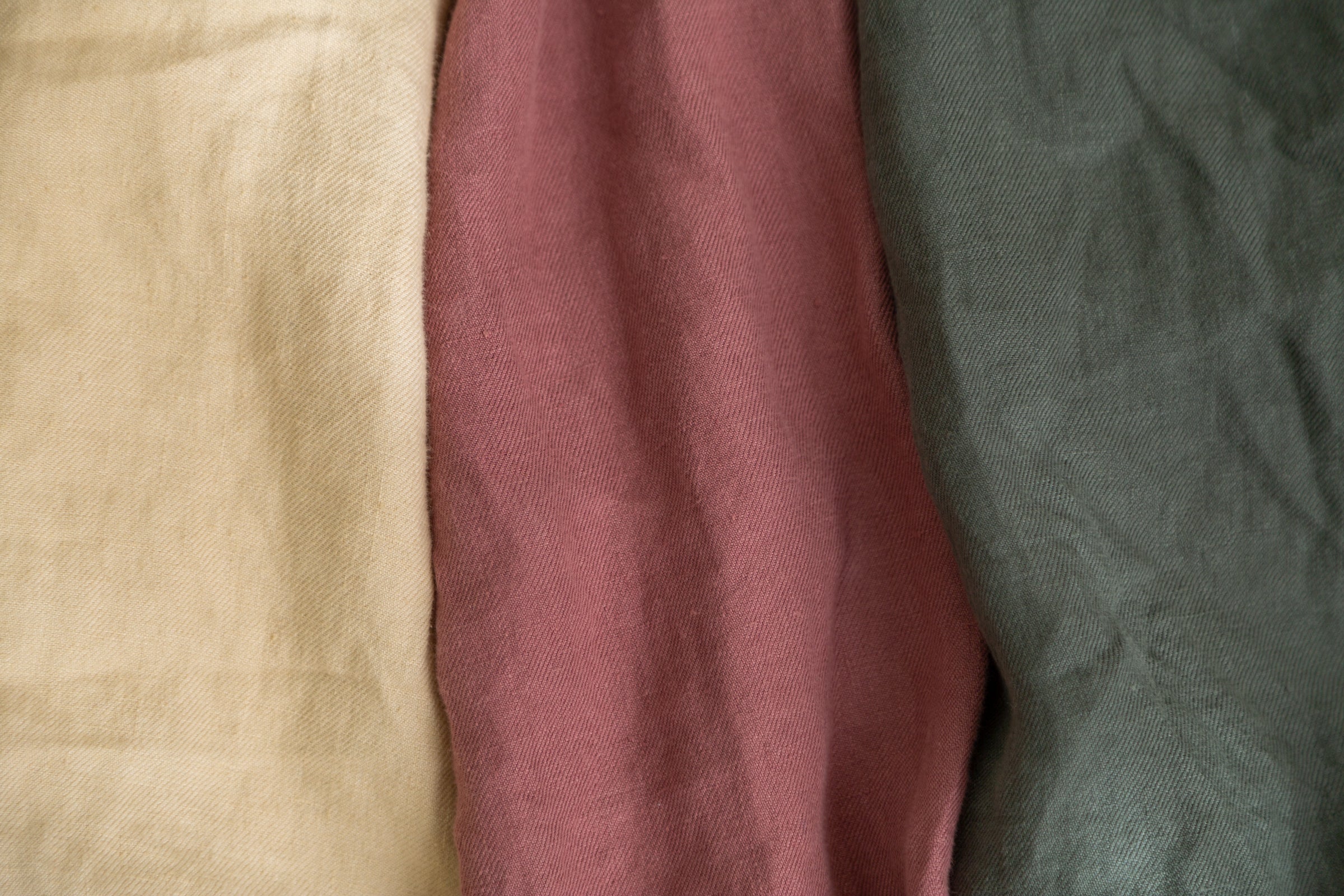 Linen Twill
A midweight linen twill, woven in white that we often overdye.